Clothing & Footwear
Which look do you prefer?
---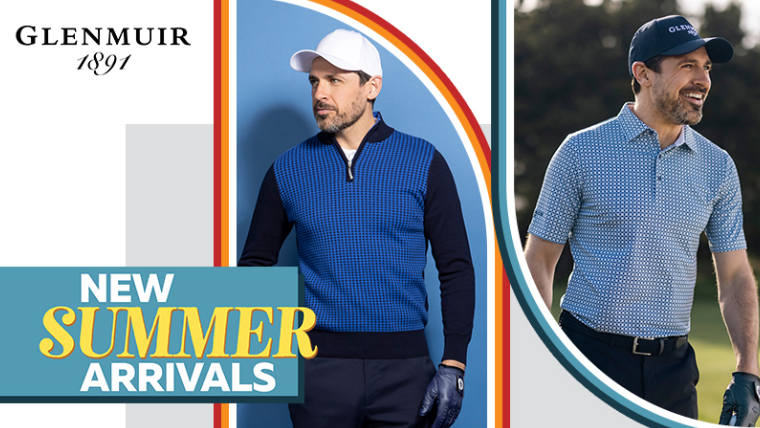 We wait all year round for the best time to play golf and we're delighted to announce it's finally here!
Now that we're well into May, the days are the longest and warmest we've had this year so far, which means we can finally play in lighter clothing and in the evenings. We stock some fantastic clothing brands in the pro shop, and the summer collection from Glenmuir is not to be overlooked.
We appreciate that as golfers we all have different clothing tastes and styles, and that some clothes will grab us more than others. Glenmuir knows this better than anyone so we have a fun variety of pieces available - including some club crested - from them for you to try on in-store.
Cleland Performance Polo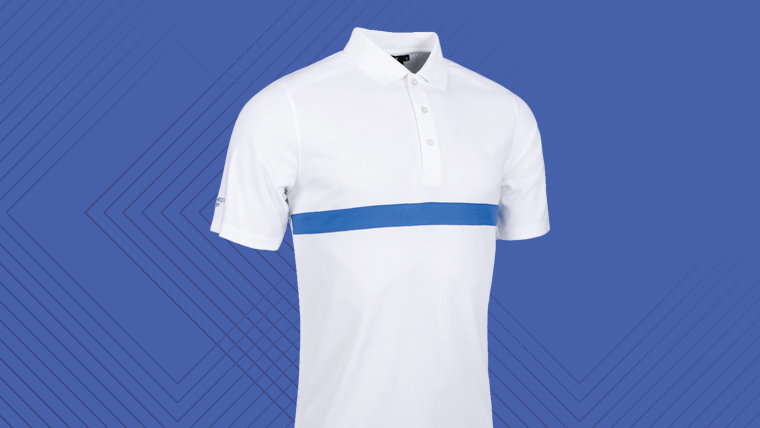 We stock a multitude of different kinds of golf clothing, and if you prefer a more subtle style, the Cleland Polo will be the one for you. The Cleland is a crisp white shirt that features a blue horizontal line on the midriff that provides a bit of detail. The Glenmuir logo appears on the right sleeve and the collar has three buttons. This is a fantastic polo shirt suitable for any golfing occasion.
Irvine Performance Polo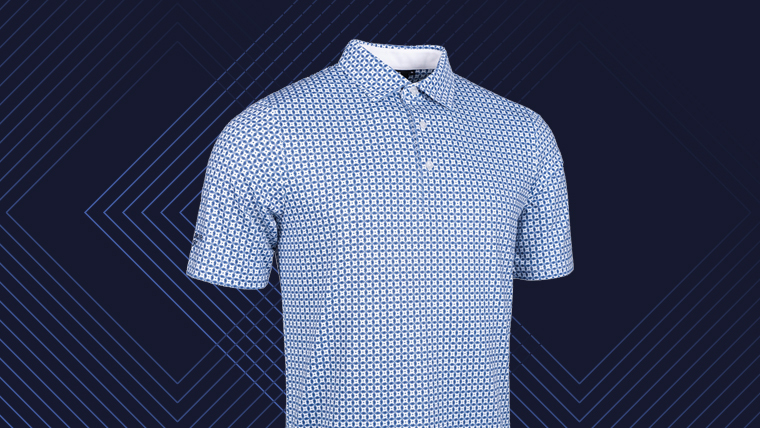 If you're fond of clothes that have a design running all-over the garment, you'll be quite taken by the Irvine polo. This shirt features an intricate design of blue and white squares throughout the entire garment. This shirt looks just as striking from a distance as it does when you see it up close. This shirt has four-way stretch so you can swing to your heart's content and not feel restricted in any way. We're huge fans!
Tobermory Zip Neck Sweater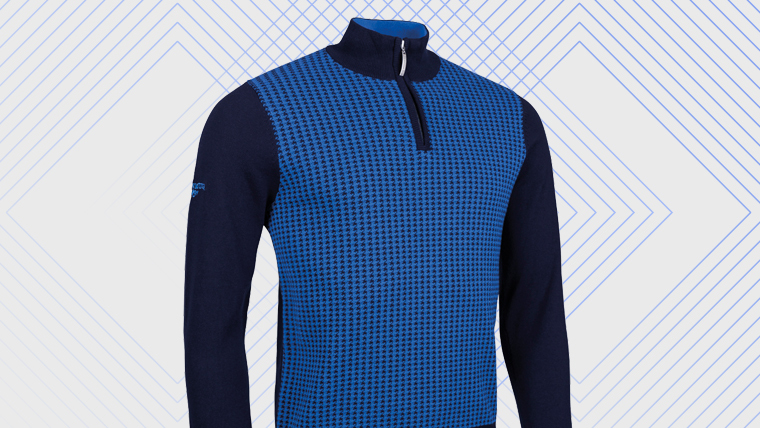 While summer is just around the corner, it can still be very cold on those overcast days. You'll stay warm and comfortable out on the course with the Tobermory mid-layer from Glenmuir. We love the blue and black design on this sweater, the crossed stitching on the torso looks fantastic and the symmetrical pattern is very pleasing to the eye.
Crail Performance Pullover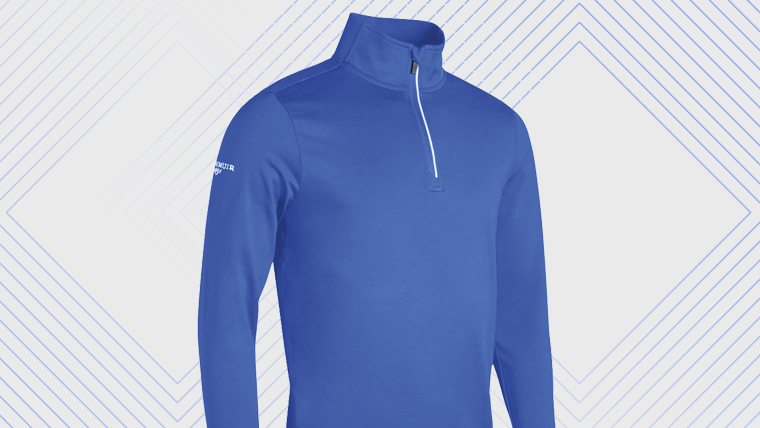 The Crail mid-layer is a superb jacket that will keep you free from any sudden gusts of wind thanks to the skin-tight polyester. The jacket is a strong blue colour for the entire garment, with a seam of white running down the quarter zip. If you're after a no-nonsense piece that looks great, and is comfortbale and perfect for layering, we'd recommend this one.
Your look, your choice
So, which of our new looks did you most prefer? This is not an exhaustive list of everything we have but a taste of what we have available. We're always on-hand to help make your golfing experience as pleasurable as possible. If you're on the lookout for new golf clothing, why not visit us today? We're sure to have something in the store to suit your needs.